I am honored and looking forward to serving you as Chair of the California Geographic Information Association (CGIA). I have been a board member for the past two years and am a Senior GIS Analyst at the County of Los Angeles Enterprise GIS (eGIS) Group in the Internal Services Department.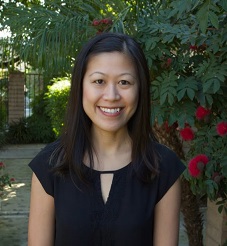 The Board of Directors have worked diligently the past few years to make the CGIA website a valuable resource for the geospatial community (e.g. collection and dissemination of GIS documents, map of California GIS contacts) and to build a close partnership with the California GIS Council. I would like to put the focus back on our members and my goals for the 2016-2017 year are to:
Expand our outreach to our members
Engage our members in additional activities and events organized by CGIA
Continue to promote the effective use of GIS across the state of California as outlined in our mission statement (http://cgia.org/about-cgia/mission)
You, as a CGIA member, are valuable in helping us continue our efforts to provide more opportunities in serving the geospatial community in California. We have developed a survey and I hope you take this time and opportunity to communicate your thoughts about CGIA as well as help develop GIS events for the upcoming 2016-17 year.
Survey link: https://www.surveymonkey.com/r/WTFNPZT
You have a dedicated group of elected Board of Directors that are ready to serve you (http://cgia.org/about-cgia/board-of-directors). Please feel free to share any ideas you have by emailing me at chair@cgia.org.
Christine Lam
2016-17 CGIA Chair