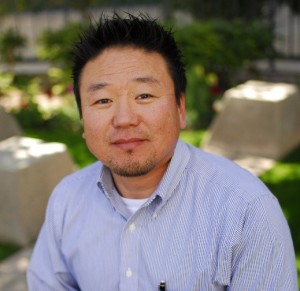 Job: Vice President / Director of Spatial Technology Solutions, Psomas
Bio: I have been serving the geospatial industry for over 25 years, and currently focusing on program oversight, project management, and consulting services in technology planning, development, implementation, and sustained operations. My passion and strength is in exploring opportunities for GIS and technology-driven improvements that will enhance operational efficiency, implement technology, and promote positive cultural changes within an organization.
I am a registered civil engineer, licensed surveyor, and real estate broker, which really helps me to understand the issues and needs of the technology user community. And because I started out my career as an engineer and a surveyor for the City of LA, Water and Power, I have gained a unique perspective that bridges between public agencies and private sector.
I have BS in Civil Engineering from Cal Poly, and MBA from UCI, and currently serving on the Board of CGIA.
Project(s): Because of my background, experience, and expertise, my favorite GIS projects are enterprise GIS strategic planning. As boring as they may sound, I truly enjoy the experience of interacting with the entire organization, learn about their business, and discovering true GIS drivers that will improve how they do business on a daily basis. And ultimately being able to witness implementations of these plans, and seeing how GIS does make our lives better, for both the GIS practitioners and the citizens we serve.
What is the best career advice you received? This one is not as specific to GIS career advice but has kept me and my career on track:
"Do the right thing the right way, and everything else will take care of themselves"
Anything About Yourself: Living in California, I grew up enjoying water sports (surfing, scuba diving, and although not on water, snowboarding.) But with my body not as athletic as my mind anymore, I am now a perpetually struggling golfer, but thoroughly enjoying every painful minute I get to be out on the course.