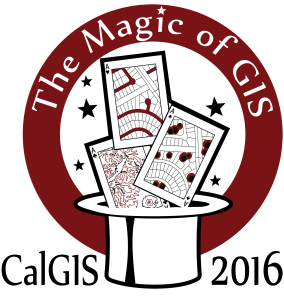 Join your peers in Anaheim, May 10-12, 2016 for essential workshops and education, important keynote presenters, unmatched networking, and a packed vendor hall.
Preconference Workshops:  Consider registering for one of the optional preconference workshops that will be presented on Tuesday May 10, most require an additional fee and seating is limited, so register soon.
Deploying Mobile GIS:  Full-day training 8:30am-5:00pm.
NG9-1-1 and the GIS Workflow:  Half-day training 8:30am-12 noon.
Open Source GIS:  Full-day training 8:30am-5:00pm.
Esri Story Maps workshop:  Half-day, 1:00-5:00 pm.
We're especially please to welcome our conference Keynote Speakers:
Clint Brown, Director of Product Engineering, Esri
Benjamin Tuttle, PhD, Geographer, National Geospatial-Intelligence Agency

Delivering GEOINT in the Open
Nearly sixty presentations on a variety of essential topics will be presented on Wednesday and Thursday (May 11th & 12th) including:
Precision Mapping from Street Level Imagery for Asset Management
Comprehensive Tsunami Evacuation Modeling to Inform Emergency Management:  A Case Study of Balboa Island, California
Social Media, Big Data, and GIS:  A Case of Predictive Crime Analysis
Big County NG9-1-1 Implementation:  What Will It Take?
GIS as Centerpiece to Public Works Strategy-City of Anaheim Case Study
Maps and Database Design as Communication Tools.
Check them all out on the conference website as well as information about the venue.  Hope to see you there!