There is still time to register for CalGIS 2013 – Pathways to California's Future! being held in Long Beach from April 15th-17th. This is the first year CGIA is a partner with the hosting California URISA chapters. In addition to this honor, one of our board members for education, Dr. Este Geraghty, MD, MS, MPH, FACP, GISP, and Assistant Professor of Clinical Internal Medicine, University of California Davis, is the opening Keynote Speaker.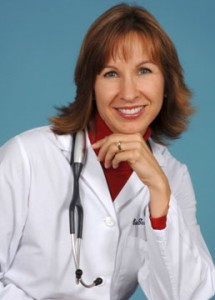 Dr. Geraghty is a clinician researcher in the Division of General Medicine at UC Davis. Her research focuses on using GIS to influence health policy and advance community development programs. She has co-authored research in pesticide exposure modeling, statewide mental health service access and use tracking systems; asset and disparity mapping of youth outcomes, and index development for youth well-being and vulnerability. Dr. Geraghty is also the recipient of the Larry L. Sautter Golden Award for Innovation in Information Technology as a part of a team developing an electronic medical record data discovery solution. In addition to her degrees in Medical Informatics and Public Health, Dr. Geraghty is also a certified Public Health professional (CPH) and a Geographic Information Systems Professional (GISP).
In addition to Dr. Gheraghty, the CalGIS 2013 Planning Committee is doing an excellent job of creating a great conference. There will be presentations from some of the best GIS professionals in and around our State, as well as the latest technology from our exhibitors. This conference is all about the work we do in and for California. Hope to see you there.