Hello everyone,
Well, we made it another year! Thanksgiving is a delicious memory and Christmas is right around the corner, and 2012 is looming large for all of us.
There is some news for the GIS community as we round out 2011. CGIA has moved its website to the WordPress platform, and the entire board will be contributing to the content. The Website Committee headed up by Laurie Kurilla, Ventura County, has been working on making all of this come to life. Many thanks to Mark Greninger, LA County, for doing most of the heavy lifting and educating the board members on how to contribute content. The committee and the board will be moving forward on adding new content, GIS news items, job opportunities, and events. Please feel free to share any information with us for posting on the website.
In other news around the state, the California GIS Council now has a new Chair and Vice Chair. Scott Gregory, State GIO in the California Technology Agency, is the Chair and Harold Feinberg from Caltrans is the Vice Chair. I'm sure we all wish them well and will be able to offer support for GIS in California.
On the lighter side, I'm sure many of you have heard that NORAD tracks Santa. This is a fun activity to do with your family that kind of showcases what we all do. For those of you who have not heard of it, this has been a popular family activity since 1955. The NORAD Tracks Santa (NTS) program began on Dec. 24, 1955, after an errant phone call was made to the Continental Air Defense Command (CONAD) Operations Center in Colorado Springs, Colo. The call was from a local youngster who dialed a misprinted telephone number in a local newspaper advertisement. The commander who answered the phone that night gave the youngster the information requested – the whereabouts of Santa Claus - and thus began the tradition. Christmas 2011 marks the 56th anniversary of NORAD tracking Santa Claus as he goes around the world delivering presents.
The website became active on December 1st www.noradsanta.org. In addition, there is a North Pole website http://www.northpole.com/ that has fun facts and games for family members to play. You can also follow him on Facebook: www.facebook.com/noradsanta; Twitter:  @noradsanta; Google: http://m.google.com/p/santatracker; as well as apps for smart phones.
Getting to know your CGIA Board Members
This month I would like to introduce you to our board members Kris Lynn-Patterson from Education and David Peck serving as Vice-Chair.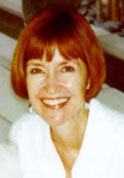 Kris Lynn-Patterson is a GIS Academic Coordinator for University of California Kearney Agricultural Center. She has worked with geospatial technologies for the last 20 years as an educator and as a professional Geographic Information Systems (GIS) manager. Kris taught formal classes in Geography and GIS at CSU Fresno and Fresno City College, and for five years was the GIS and Remote Sensing Specialist for a large insurance corporation, where she introduced geo-technologies for crops. At Kearney Agricultural Center, Kris collaborates with Principal Investigators to produce maps from their research data. Building a solid GIS foundation available to the research effort at KAC, and building linkages to the greater UC, and California State GIS resource base is the focus of Kris' work. With those goals in mind, Kris developed the "Bi-Annual Geospatial Technologies in Agriculture Symposium" to acquaint the agricultural research community with GIS. Several times a year, she organizes Ag-Specialty User Group Meetings where those in agriculture can share their experiences using Geospatial Technologies on their farms as well as in the research lab.
Kris' most current work has been developing online GIS resources for agricultural research. Most notably is the citrus Pest & Disease Prevention Program Interactive Mapping Interface to Monitor and Protect California's Citrus from Invasive, Exotic Pests and Diseases. http://crbcitrussurvey.uckac.edu/viewer/
KAC GIS home website: www.gis.uckac.edu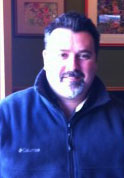 David Peck is the District Manager for Pictometry International, Inc. He has spent the last 15 years working within the Geo-Spatial world specializing in the growing function of GIS and remote sensing in Public Safety (911, Crime Investigation, Fire Hazard Management), Government Assessment, and Residential Real Estate. His experience in GIS includes data creation, data management and data deployment. His experience in remote sensing includes aerial oblique and orthogonal imagery capture, aerial imagery deployment and aerial imagery use training in 911, public safety and assessment environments. David holds a Bachelor of Arts Degree in Geography (GIS-Cartography concentration) from California State University Long Beach. David is active in the GIS community serving as Vice Chairman of the California Geographic Information Association whose purpose is to facilitate the coordination, collaboration, and advocacy for California's GIS community. David is also a member of numerous GIS user groups within California actively speaking to audiences about the role of GIS and aerial imagery in State, County and local governments. Currently David works for Pictometry International, a provider of visual intelligence solutions in the role of District Manager. In this role he is actively engaged in the sale, capture, delivery, implementation, training and support of aerial imagery, 3d technology and web deployment.
Remember, the URISA Chapters' websites are also great resources for classes and meetings taking place near you. Here are the websites for your reference:
CentralCal URISA:   www.centralcalurisa.org
NorCal URISA:         www.urisa.org/norcal_chapter
SoCal URISA:          www.socaluris.org
Bay Area Automated Mapping Association BAAMA: www.baama.org
The website for CalGIS 2012 is active: www.urisa.org/calgis/info/). This premier conference for GIS in our state will be in Sacramento April 11-13, 2012 at the downtown Sheraton. The program is full of great presentations and excellent speakers. Check the website often for updates. Hope to see you all there.
Getting to know your colleagues in the the GIS Community is a great way to find new resources and sharing of ideas. Together we all make a greater difference.
On behalf of CGIA, I would like to wish all of you and your families a very Merry Christmas and a wonderful New Year.